Welfare

, intended as well-being and respect in the workplace, for all collaborators and of stakeholders we meet in our sector. We are constantly engaged to create a work environment that allows the full development of the worker.
Making
, intended as experience and continuous training to guarantee highly reliable products and always in line with market needs, for us making games is not a game.
Guaranty

, data protection and the security for our customers is certified by a workflow tested by years of experience in the field, remove any hesitation and choose the WMG experience
We are tireless seekers of solutions, inexorable technicians and creatives in love with our job. We are first at national level to comply with the new regulations.
In constant dialogue with certificators, thus conquering several Italian records: a huge success.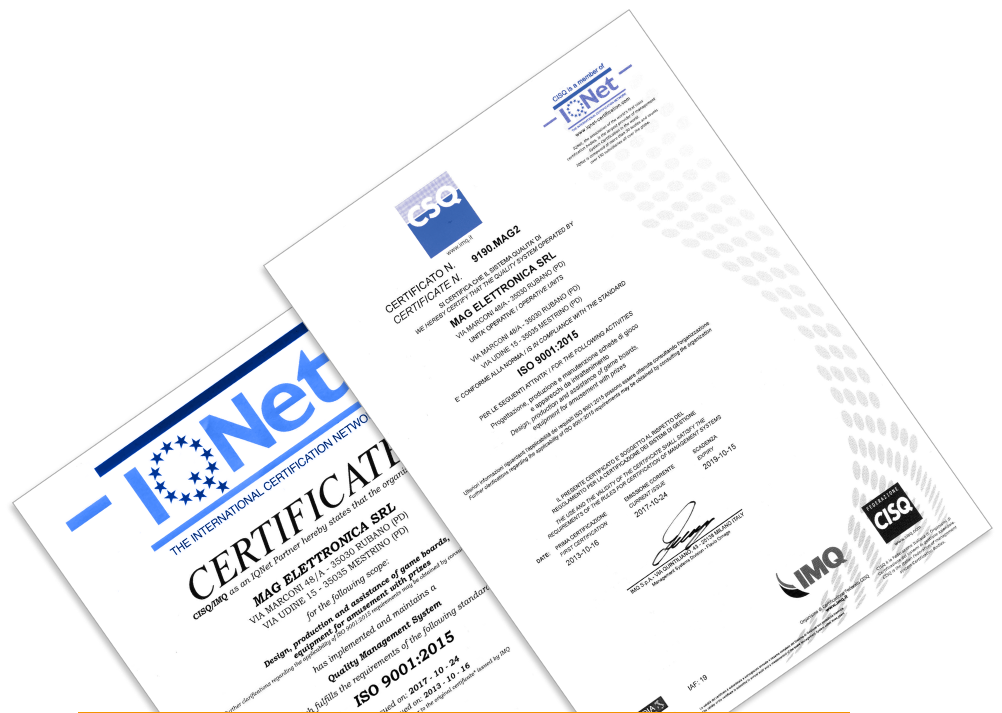 WMG is a Hub of unique ideas and people, capable of producing high quality games from concept to solid math. You can bet on WMG.